It is the spring of 1944. Blace Davis has no thought of fighting in the war. After all, he is a man with dependents — a wife and six children, with a seventh on the way. But then everything changes.
Mount of Congregation is a true story of bravery in the midst of one of the most audacious military operations in American history: the U.S. Army 42nd Infantry "Rainbow" Division's final assault into the heart of Nazi Germany. Author Mark A. Davis describes battle scenes with concussive clarity while faithfully retelling his grandfather's account of trying to survive the throes of war.
Meticulously researched, yet imbued with the singular tenderness a boy feels for his grandfather, Mount of Congregation is an engrossing story of love, family and survival. It is also a transgenerational testament to belief in a Creator who has a plan for every person's life — including an American infantryman far from his Appalachian home, pressing onward toward Hitler's Siegfried Line.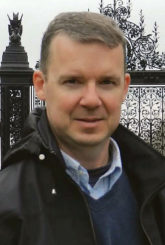 Mark A. Davis received his degree in physician assistant studies from Jefferson College of Health Sciences in Roanoke, Virginia, in 2004. He has lived most of his life in the foothills of Virginia. He is a veteran of the United States armed forces and has practiced medicine as a physician assistant for the Department of the Army, taking part in the treatment and care of active duty service members, veterans, and their families. He currently resides in South Carolina with his wife, Melissa. The author is available for interviews and book signings and may be contacted at mcdavis90@yahoo.com.