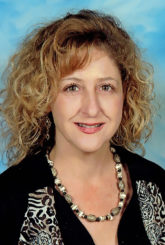 Timmi Haulbrook Jernigan has combined her love of children, writing and drawing in her first children's book, Never, Oh Never, Take a Dinosaur Home.
A self-taught artist, she utilized her talent for many years as an educator in South Carolina, serving in various counties as a teacher, guidance counselor and Web designer.
From an early age, she enjoyed penning and illustrating stories, but it was her own children, Jessica and James, who provided the inspiration for this whimsical tale about a young boy who brings home a stray dinosaur.
A native of Camden, S.C., she lives with her husband, Steve, in Seneca, S.C. She dedicates this book to her two children, now grown.
For more information, or to schedule a book-signing event with Timmi Jernigan, visit her Facebook page at https://www.facebook.com/Timmi.Haulbrook.Jernigan.
REVIEWS
Playful language rolls off each page, providing the reader with rhyming words and vocabulary that build a child's background knowledge. The illustrations are colorful and expressive. Parents and teachers will find clever ways to integrate conversation about manners, healthy habits and pet care.
Rebecca M. Moore, literacy consultant
Timmi Jernigan has tapped into children's interest in dinosaurs in a way that piques their imagination about what such a large creature might do in their home. Her whimsical illustrations are sure to be a delight to readers and a warm enhancement to their enjoyment of the story. Children will find this book endearing.
Judy Powell, retired educator
As Timmi Jernigan's middle school language arts teacher, I was delighted by the creativity she displayed in her writing and storytelling. Her clever words and phrases danced off the page, as they do now in Never, Oh Never, Take a Dinosaur Home! All readers, young or old, will adore this picture book.
Liz Simon, retired language arts teacher
This is fantastic! The story is hilarious, and the illustrations are so lively and detailed that they make you feel as if you are experiencing all that the little boy is experiencing. This is when I wish I were an elementary school librarian, as reading this to kids would be so much fun.
Sydney Jones, middle school media specialist
Wow! Love this book! Have you ever thought about bringing home a dinosaur and thinking about the problems it would cause? The author has created a great story, sure to capture the imagination of any child. If not a dinosaur, then what?
Gerri Harper, retired registered nurse