Maple Baptist Church in Conway will host its sixth annual Nativities Exhibition the first weekend in December.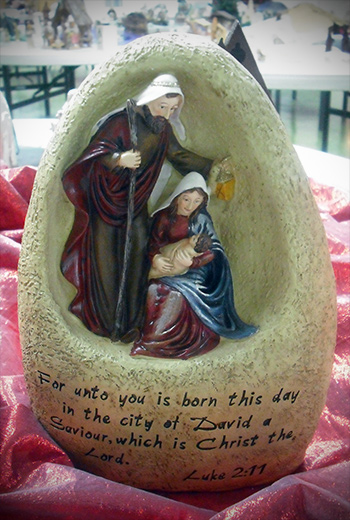 The display features more than 200 different nativities from all parts of the world. They range in size from a miniature in an acorn shell to a few outdoor sets several feet tall. The variety of materials include wood, paper, china , straw, cloth, glass, clay, metal and banana fiber.
Some of the nativities are antiques from senior church members' childhood years, and some are originals by local artisans. This year's featured collector is a needlework artisan whose work includes latch hook, cross stitch, needlepoint and candle wicking.
The hours are Friday, Dec. 1, from 2:00 to 8:00; Saturday, Dec. 2, from 11:00 to 5:00; and Sunday, Dec. 3, from 12:00 to 4:00. The display will be located in the fellowship building. Weather permitting, there will be a living nativity outside. Admission is free. The church is located at 4500 Hwy 65 in Conway.