The offices of The Baptist Courier in Greenville are temporarily closed after an electrical fire broke out in the building's basement Tuesday afternoon (Jan. 16).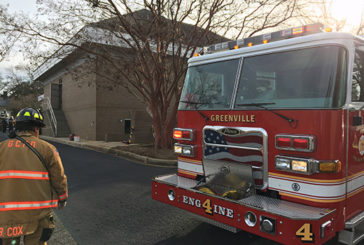 Damage appeared to be limited to an electrical service box, but acrid smoke poured out of a basement door for approximately 20 minutes while firefighters extinguished the blaze and employed exhaust fans to clear the smoke.
Power to the building has been disconnected until repairs to the electrical system are complete. It is unknown how long the repairs will take.
Until further notice, churches or individuals wishing to contact the Courier should do so by email or through the newsmagazine's website.