Gaston First Baptist recognized mission groups on Sept. 5. Rex Simmons is pastor.
In photo above, Mission Friends director Michelle Cox recognized rising GAs and RAs: Savannah Bailey, Rylee Hanna, Kari McBride, Clifford Curtis and Cayden Kyzer. (Not pictured is Vickie Vidrine, teacher.)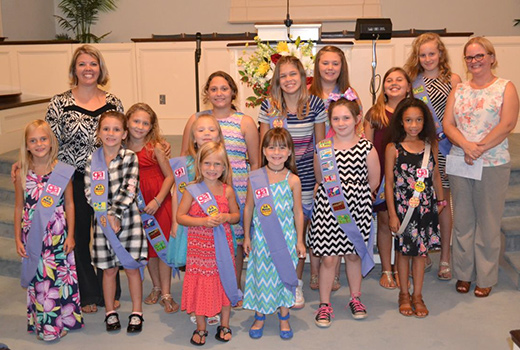 Teachers Sandy Drawdy and Sherry Rampey place GA sashes with awards on the following GAs: (1st row) Kaylan Bailey, Kourtney Loney, Savannah Bailey, Kari McBride, Abby Shealy, Myriah Philips; (2nd row) Faith Hanna, Kylee Hanna; (3rd row) Kaileyanna Williams, Nataleigh Carroll, Cali Coggins, Reese Speares, and Maddie Crocker.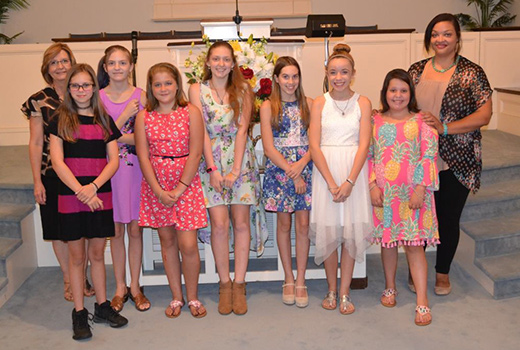 Acteens director Bonny McBride and teacher Tasha Gaffney recognize Acteens: Jaymeleigh Busby, Meghan Rampey, Kaleigh Coleman, Kaidence Williams, Raegan Woodward, Summer Zobel, and Chey Walsh. (Missing from photo is Syerrah Cole.)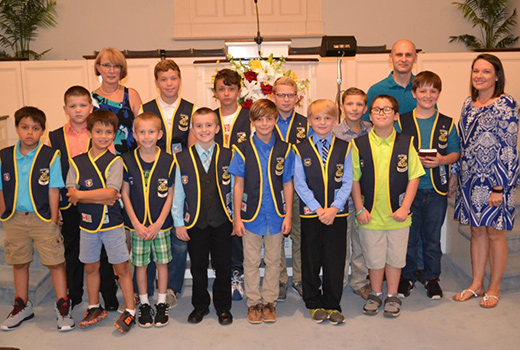 Teachers Margie Rish and Cindy and Tommy Furtick award vests with badges to RAs: (1st row) Jaxon Barnett, Keaton Barnett,  Austin Crocker, James Dowd, Britt Drawdy, Sammy Rampey, Bo Hulon; (2nd row) Jordan Donahue, Nolyn Bozard, Xavier Loney, Dylan Morey, Taylor Hanna, Calvert Sproul. (Missing from photo is Walker Spires, director.) 
(Photos by Terry K. Pound)