Not long after wildfires ravaged parts of east Tennessee, some friends and I took a trip to the mountains. Although the part of Tennessee where we were remained beautiful, we did see areas filled with stumps and charred, dead trunks. Ash was left where vegetation had abounded. Such tragedies always force us to ask, "How can we keep this tragedy from happening again?"
That sentiment arises in anyone who takes the Old Testament seriously. A common image for Israel is that of a vineyard or vine. God planted His vine in Canaan, but after patiently waiting, He destroyed His fruitless plant (Psalm 80:1-19, cf. Ezekiel 17 and Luke 20:9-18). The question for God's people today is the same question we all ask after a fire: How can we keep this disaster from occurring again? How can we bear good fruit? How can we keep from producing the fruits of injustice, greed, drunkenness, and moral blindness (Isaiah 5:1-30)?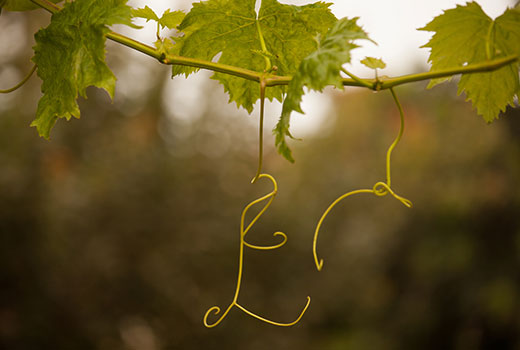 As we work our way through Jesus' closing words to His disciples before His death, we see that this question is what He answers in John 15. How are His disciples (then and now) to avoid the tragedy of God's people in the Old Testament? We need to know He is the true vine — the vine that will last. He makes several points about what that fact means for us. First, we see that since He is the true vine, we must remain in Him to bear fruit. He highlights this point by noting that bearing fruit is not optional. Our character must be different than those who were condemned. Fruitless branches will be thrown into the fire. (We don't need to press the analogy to the point of believing a person who is genuinely born again will be eternally condemned. If a person bears no fruit, they were not genuine believers to begin with. See 1 John 2:19.)
The second point that the Lord makes is that the Father "prunes" genuine branches. As He later explains in chapters 15 and 16, the difficulties believers face with the world are ways in which the Father is causing true believers to produce more fruit. The third point the Lord makes is that the way He remains in us is through His Word (John 15:3, 7). His commands are important not so that we can curry favor with Him but so that we can know Him and express our love for Him (15:10-12, 14, and 17). As we know Him through His Word, He remains in us. Fourth, because of this connection to Him, we can bring our requests to Him (15:7, 16). A relationship goes two ways: We hear Him in His Word, and He hears us through prayer. Last, we see that remaining in Christ means remaining in His love. We experience His love toward us, and we reflect that love toward others by loving them the same sacrificial way that He has loved us, thus proving to be His friends (John 15:12; see also 13:34-35).
The tragedies of Old Testament judgment do not need to be true of us. We don't need to look like those charred remains ravaged by a fire, but the only way to avoid that destiny is in and through Christ. By remaining in Him, we show that we are fruitful branches on a perfect vine, the true vine.