August 3-7
Georges Creek Baptist Church, Easley, "Agency D-3, Discover, Decide and Defend" Vacation Bible School, for children ages 3-7th grade, 6:30-8:30 p.m. For more information: church office, 864-859-6789.
August 21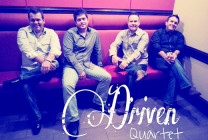 The Barn Ministry, Simpsonville, concert by Christian Voice Magazine's 3-time Diamond Award winner, "Driven Quartet." Free steak dinner at 6:30 p.m. Concert begins at 7 p.m. For more information: 1-864-593-2325 or barnministry.com.
August 31
First Baptist Church, Ridgeway, Fifth Sunday Sing and Social, 6 p.m. Music, fellowship and refreshments. Free event open to the public.
September 13
Abner Creek Baptist Church, Greer, will host the Living Proof live simulcast, "The Word: Closer to Home" with Beth Moore, 9:30 a.m.-4:15 p.m. Tickets available online at www.abnercreekbaptist.com. The Simulcast will be broadcast at 2461 Abner Creek Rd in Greer.